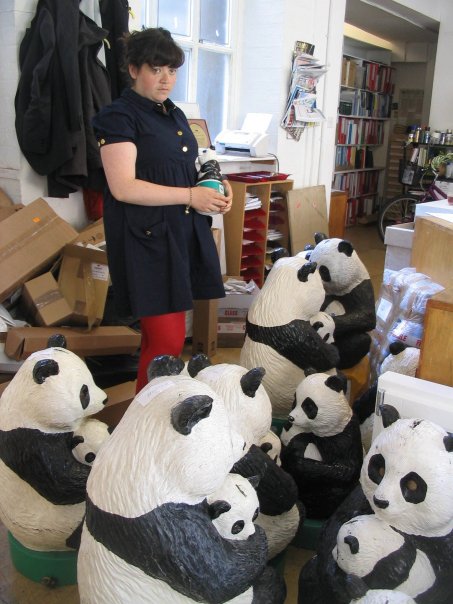 studio collaborator at muf architecture/art
muf years: 2004-5
Visual artist working predominantly in the
public realm to explore the complex
relationship between people and place.
VERITY-JANE KEEFE
"I came to work there back in beginning
2004 as I was going mad invigilating at
the Whitechapel Gallery, newly graduated
from a Fine Art Sculpture degree. I saw an
advert on the notice board looking for an
assistant to work within a studio "who
would be prepared to do a wide variety of
tasks and jump in". I called from the toilet
and feigned period pains, left the gallery
to go for an interview with Ashley and
Katherine and got the job. This assisting
then turned into 3/4 days a week of
working closely with Katherine, devising,
developing and delivering a variety of art
projects and consultation work. I had a
great time working at muf, bloody loved
it.
It was an education and I have worked
with a fair few from the family tree since
so I like to think there's still many
connections there."