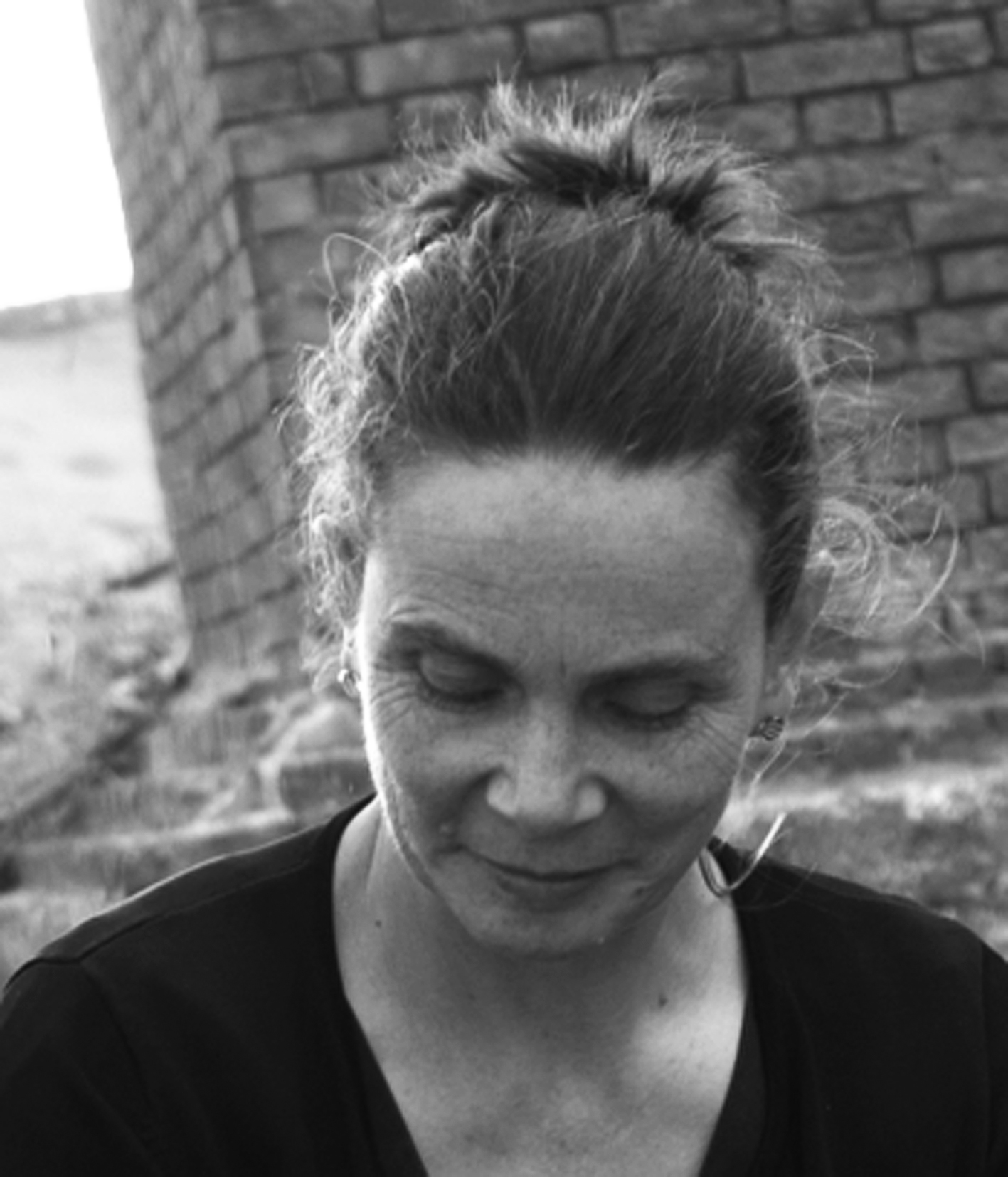 JULIET BIDGOOD
founding partner of muf architecture/art
muf years: 1994-2002
Architect and urban designer, co-founder
of design duo NEAT, and an expert in
brief development for design competitions
and major sites. An RIBA Client
Advisor and former CABE Enabler, she is
a visiting lecturer to Cardiff University's
MA in Urban Design.
"Our first official studio was in Great Sutton Street, Clerkenwell. Loaned to us by Monica Petzal (the client for the Museum of Woman's Art) it was a vast carpet and ceiling tiled slab of space where our desks hovered at the edges. We worked on our second stage submission to the Walsall Art Gallery competition there. As the work gathered in intensity a corner of the suspended ceiling began to collapse, until almost touching the floor it looked like a deliberate installation, a chalky reprisal of Purity and Tolerance. Our next studio round the corner in Clerkenwell Road was a quarter of the size and soon began to fill up as four became twelve. Here and at the next studio in Clerkenwell we had a table made of a sheet of ply in our meeting room. For me this was the most interesting place in those early years at muf, the bigness of the table made for lots of room, pressing people to the edges. Here we had some really free ranging and productive conversations about ideas; conversations that fueled the excitement we developed together about all things collaborative. Even Kath Shonfield who was know for her fondness of debate remarked on how unusual it seemed..."
"... Over the first three or four years our shared dialogue developed a depth that you might find somewhere more deliberate say in a text or a drawing.
I met my husband Carl Middleton at muf studio in the Easter of 1998. He was standing in for the typographer Richard Hollis, by cooincindence he'd happened to answer the phone at London College of Printing where Richard had called looking for game students. We spent a bank holiday weekend together working on a design competition for a signage strategy for Bankside. After the pitch we went for our first date; ice skating and to the cinema. That summer there seemed to be lots of parties on the roof of our studio building with neighbours like Fat, Scabal and Caruso St John. At some point we started work on the Millenium Dome and that brought with it its own chill wind, edgy clients and anonymous phone calls from hacks demanding we tell them all about its secrets."